Incorporating Biophilic Design with Art Prints
Created Date: May 21, 2023
In this comprehensive blog post, we explore the deep impact that art and design choices can have on your living space and mental wellbeing. From the personal expression through art to adopting a biophilic lifestyle, this guide discusses how Full On Yorkshire's collections can transform your home into a reflection of your unique personality.
Incorporating Biophilic Design with Art Prints
In an era where technology is so ingrained in our everyday lives, it's crucial we make a conscious effort to stay connected to the natural world. One way to do this is through our homes, by employing a design concept known as 'biophilic design'.
Biophilic design involves incorporating elements of nature into our built environment. The term 'biophilia' was popularised by Harvard biologist, Edward O. Wilson, in 1984. It refers to the innate attraction humans have towards nature and natural processes. By integrating nature into our homes, we can create spaces that inspire, comfort, and invigorate.
At Full On Yorkshire, we have a variety of nature-inspired prints that can help transform your living spaces into biophilic design marvels. This blog post will delve into the concept of biophilic design, the benefits of incorporating it into your living spaces, and how our prints can play a role in achieving this design approach.
Understanding Biophilic Design
The principle behind biophilic design is the inherent human affinity to affiliate with nature. In the context of interior design, biophilia translates to creating spaces that connect us with the outdoors. It's not merely about adding a few plants here and there. Biophilic design goes beyond this by integrating patterns and materials that mimic nature, arranging spaces that mimic natural environments, and including views and artwork depicting nature.
This concept has gained traction in recent years as research continues to highlight the physical and mental health benefits of being in natural spaces. With so many people spending a significant amount of time indoors, especially in the wake of global lockdowns, integrating nature into our homes can have considerable benefits.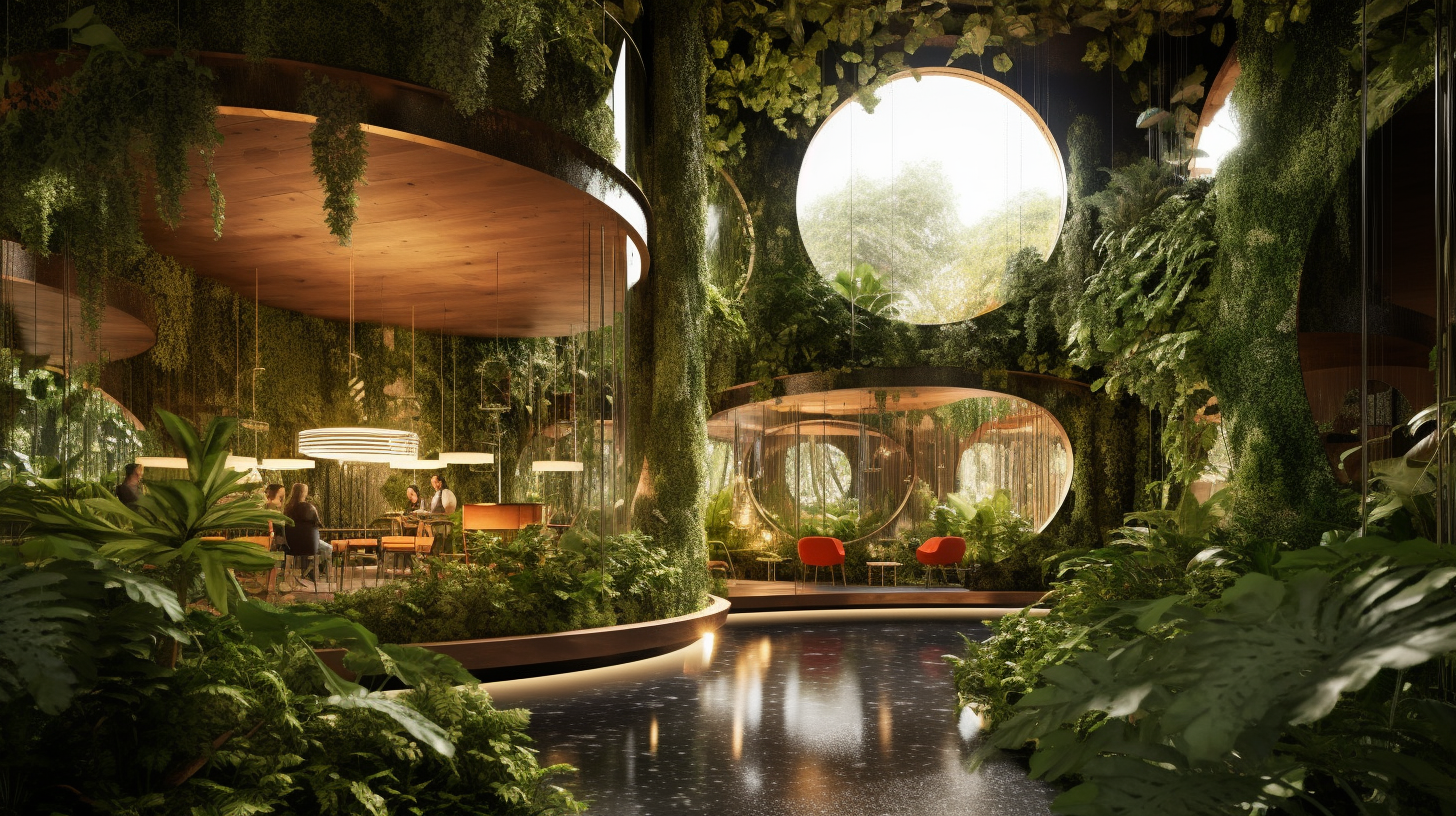 Benefits of Biophilic Design
Wellbeing and stress reduction: Numerous studies have shown that being in nature, or even just looking at scenes of nature, can reduce feelings of stress and increase feelings of wellbeing. A room designed with biophilic elements can provide a sanctuary from the busy modern world, reducing stress and increasing peace of mind.
Improved cognitive function: Research suggests that viewing natural scenes can improve concentration and productivity. This is why biophilic design is often employed in offices, but the same principles can be applied in a home setting, particularly in home offices or study areas.
Enhanced mood: Exposure to nature has been linked with improved mood and feelings of happiness. The calming effects of nature-inspired designs can help create an environment conducive to relaxation and rejuvenation.
Now that we understand the concept of biophilic design and its benefits, how can we practically implement it in our homes? One straightforward and cost-effective way is through wall art, specifically nature-themed prints.
Incorporating Biophilic Design with Nature-Inspired Prints
O

ne of the simplest ways to introduce biophilic design into your home is by incorporating nature-inspired art. Nature-themed prints can serve as windows to the great outdoors, reminding us of the beauty and serenity that nature offers. At Full On Yorkshire, we have a range of prints that can add a touch of nature to your home, all from the comfort of your own space.



The Macro Beauty Series: Floral Prints
Our Macro Beauty series consists of stunningly detailed close-up photographs of beautiful flowers. Each piece captures the intricate details and vibrant colours of various floral species, bringing their allure right into your home. These prints would make a perfect addition to any room in your house, providing a soothing yet stimulating focal point.

When choosing a location for your Macro Beauty print, consider spaces where you could use a bit of invigoration. The detailed nature of these pieces can trigger a sense of curiosity and engagement, making them ideal for areas where you might need a bit of creative inspiration.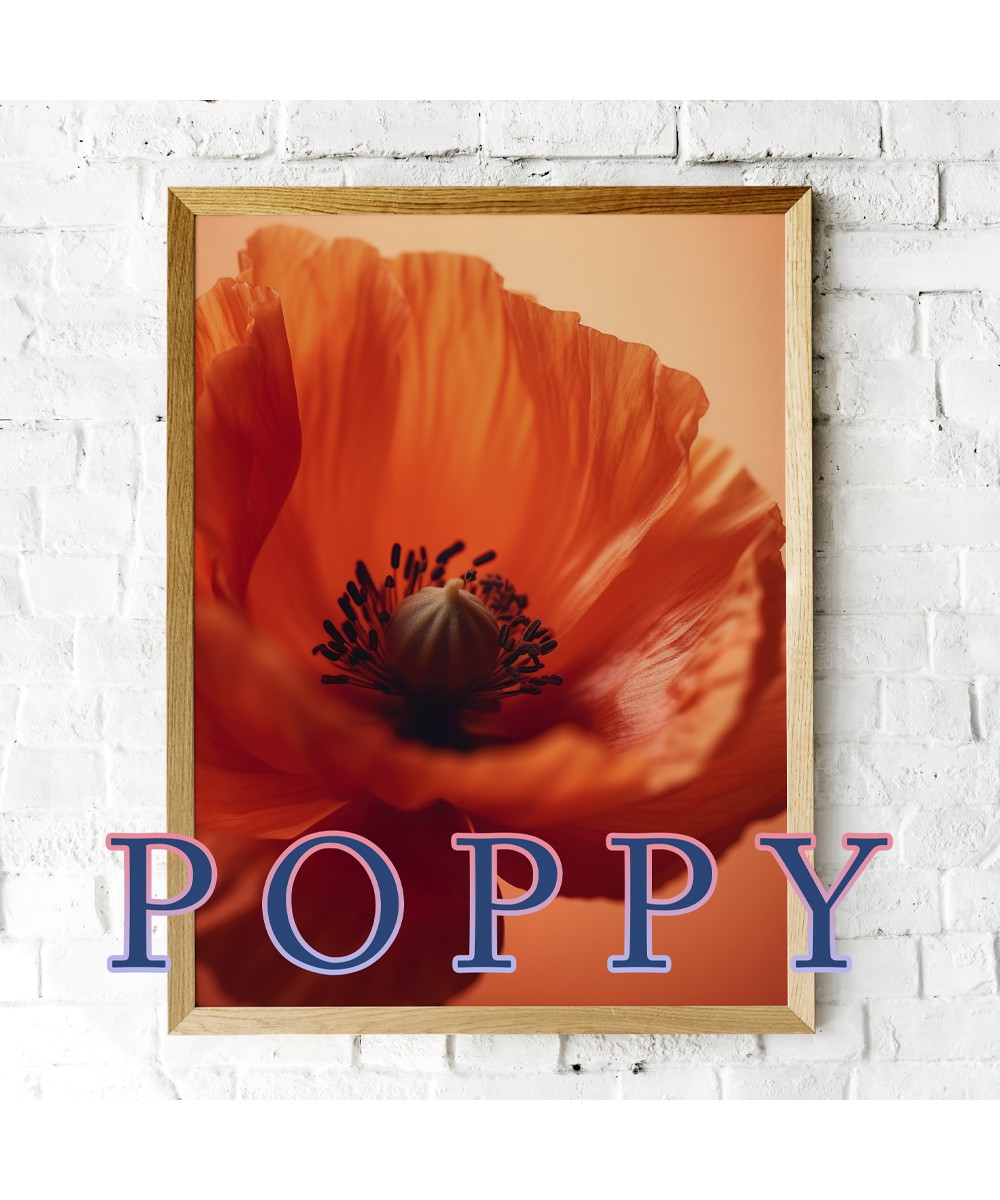 The Arctic Friends Series: Animal Prints
Our Arctic Friends series, on the other hand, brings the charm and vitality of wildlife into your living spaces. The series features a collection of watercolour prints, each representing a different Arctic animal. They offer a more playful and imaginative take on biophilic design, making them particularly suitable for children's bedrooms or playrooms.
However, these prints aren't limited to children's spaces. The soft watercolour design and soothing colours can fit beautifully in a variety of settings, providing a touch of whimsy and creativity. Pair them with natural materials like wood and stone for an even more harmonious biophilic design.
Global Impressions Series: Landmark Prints
For those with a taste for travel and adventure, our Global Impressions series could be the perfect fit. This series features iconic landmarks from around the world, each piece stylised in a modern, minimalist way. While not 'natural' in the traditional sense, these prints evoke the grandeur of the natural world as seen through these landmarks, giving you a sense of connection to the wider world around us.
These prints can be the statement pieces in your living room or study, evoking conversation and reflection. They remind us of the awe-inspiring sights the world has to offer, creating a sense of wonder and aspiration right within your home.
Incorporating these prints into your home isn't just about decorating your walls; it's about creating an environment that nurtures and invigorates your senses. But how do you choose the right prints and arrange them effectively? Let's delve into that next.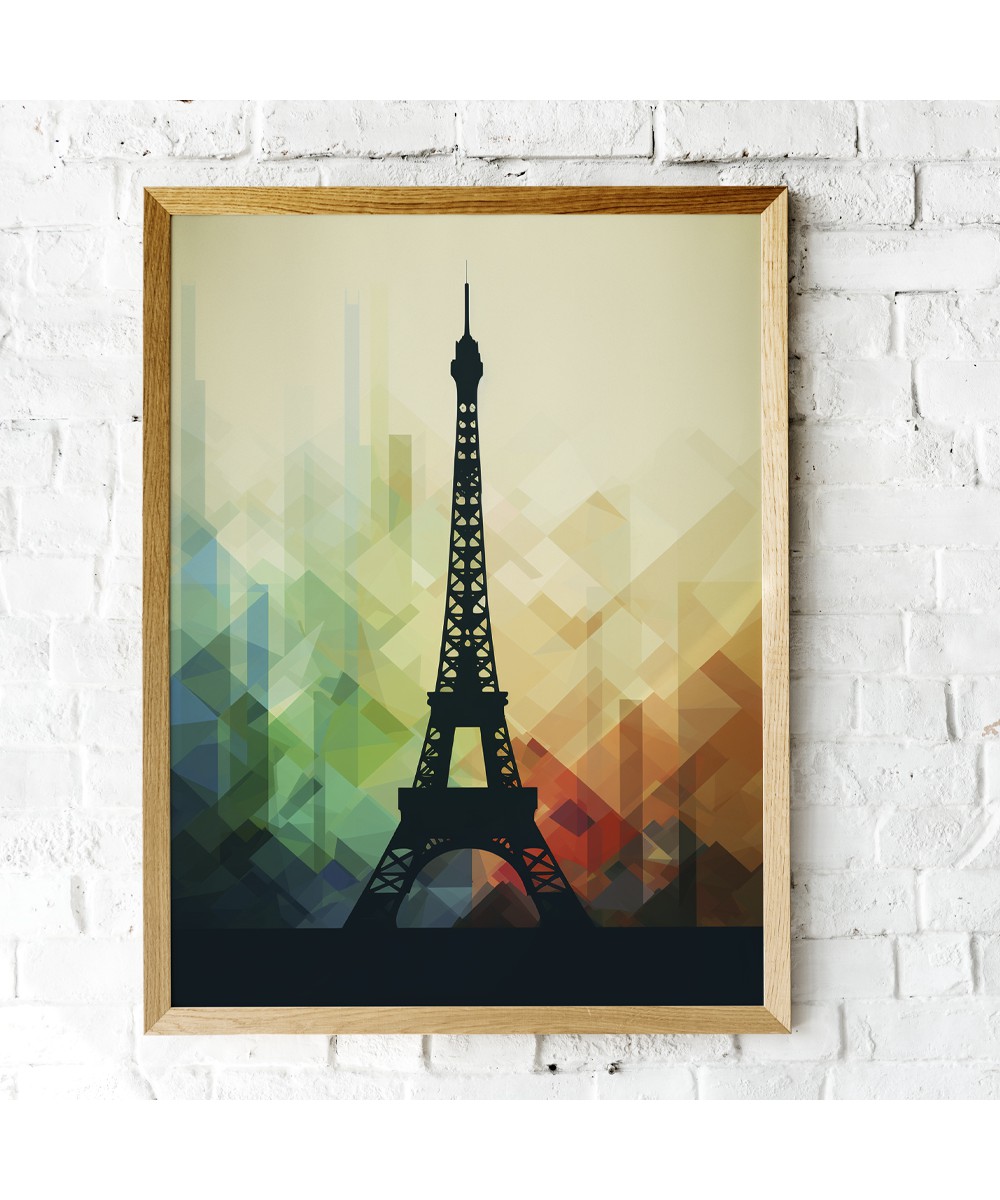 Choosing the Right Prints
When choosing prints for your home, it's important to think about what each print communicates and how it aligns with your personal style and the vibe you want to create. In biophilic design, every element of decor should contribute to creating a connection with nature and enhancing your well-being. Here are some things to consider:
Colour Palette: Colours have a significant impact on our mood and emotions. Choose prints with colours that inspire the feelings you want to nurture. If you want to create a calm and relaxing atmosphere, go for prints with blues, greens, or soft pastel colours. If you prefer a more energising environment, opt for prints with bolder, brighter colours.
Subject Matter: The subject of the print can also evoke different feelings and thoughts. If you want to stimulate creativity and curiosity, our Macro Beauty series, with its detailed flower designs, could be a good fit. On the other hand, if you want to inspire a sense of adventure and exploration, the Global Impressions series is perfect.
Size and Scale: Consider the size of the prints relative to your space. Larger prints can serve as a focal point and create a sense of drama, while smaller prints can be grouped together to create a gallery wall that tells a story.
Arranging Your Prints
Once you have chosen your prints, the next step is to decide where and how to display them. Here are a few tips:
Balance and Harmony: When arranging multiple prints, consider their size, colour, and theme. Try to create a balanced look – for instance, don't group all large prints on one side and small ones on the other. Similarly, distribute colours evenly to create a harmonious aesthetic.
Gallery Wall: A gallery wall is a great way to display a collection of prints. This doesn't have to be symmetrical or evenly spaced – in fact, an eclectic mix can add interest and personality. Just make sure there's some commonality (e.g., colour, frame style) that ties the collection together.
Pairing with Other Decor Elements: Consider how your prints will pair with the other elements in your room, such as furniture, rugs, and accessories. The prints should complement, not compete with, the other pieces in your space.
With these considerations in mind, you can start to create a home environment that not only looks beautiful but also nurtures your connection with nature and supports your well-being.
Bringing elements of biophilic design into your home through art can have profound effects on your mood, productivity, and overall happiness. Whether it's the calming hues of our Arctic Friends series, the intricate details of the Macro Beauty series, or the expansive vistas of the Global Impressions series, our prints can help you cultivate a space that truly feels like a sanctuary.
So why wait? Explore our collections and start your journey towards a more biophilic home today.
The Psychology of Art in Your Home
Beyond merely choosing prints that visually appeal to you, there's a profound psychological aspect to selecting art for your home. The art we surround ourselves with can be a reflection of our personalities, our dreams, and our aspirations.

Personal Expression: Your chosen prints serve as an extension of your personal identity. They're a visual representation of your tastes, your interests, your passions. Each piece of art you display adds to the narrative of 'you' within your living space. Do you find yourself drawn towards the timeless grandeur of the world's landmarks in our Global Impressions series? Or do you feel more connected to the delicate, intimate beauty of the Macro Beauty collection? Whichever pieces you choose, they are a reflection of what resonates with you.
Visual Storytelling: Each print in your home tells a story. This could be a story of the places you've been, the natural world you adore, the cultures that fascinate you, or simply the colours and patterns that bring you joy. As visitors walk through your home, they take a journey through these stories.
Inspirational Impact: The art you choose can be a source of daily inspiration. A print that captures a dream destination can inspire wanderlust and keep you motivated to work towards your next adventure. Similarly, prints of calming natural landscapes or serene wildlife can serve as a reminder to slow down and appreciate life's simple, natural pleasures.
Embracing a Biophilic Lifestyle
By incorporating biophilic design principles in your home, you're not just enhancing its aesthetic appeal. You're also adopting a lifestyle that seeks to establish a deeper connection with the natural world – a connection that's often lost in our busy, technology-driven lives.
Greater Well-Being: Studies show that environments that echo the natural world contribute to better physical and mental health. They reduce stress, enhance creativity and clarity of thought, and improve our overall well-being.
Mindful Living: Choosing art that reflects the beauty of nature can inspire a more mindful way of life. It invites us to pause, to observe, to appreciate the beauty in the details – whether it's the intricate structure of a flower in a Macro Beauty print or the majestic vista of a landmark in the Global Impressions series.
Respect for Nature: Displaying art inspired by nature or world cultures also fosters a greater appreciation for the earth's diversity and can inspire us to live more sustainably. Our new range of digital download prints is a nod to this ethos. By choosing a digital download, you can print locally and contribute to a greener world.
Conclusion
In conclusion, art is a powerful tool in transforming your home into a haven that nurtures your wellbeing and reflects your unique personality. Each series of prints we offer at Full On Yorkshire is crafted with this in mind. From the locally inspired Yorkshire dialect prints to the grandeur of global landmarks, we've thoughtfully curated collections that resonate with different people, styles and spaces.
The joy of decorating with art is that there's no right or wrong choice - it's all about what speaks to you and brings you joy. So, explore, experiment, and most importantly, have fun with it. After all, your home is your canvas. Let it tell your story.